SEL Geomembrane Installation
SEL Environmental Ltd Tel: 01254 589987 Email: sales@selenvironmental.com
Turnkey Installation - from design to completion
SEL offer the reassurance of a single point of contact to all parties involved in the design, supply and installation of attenuation tanks, pond liners, podium deck drainage systems, permeable pavement liners, sports pitches, equestrian arenas and gas barriers. SEL have a very experienced, fully trained specialist team of site installation engineers, all of who have many years experience installing membrane systems across the UK in all aspects of construction. They have invaluable experience of all membrane types (PP, LLDPE, HDPE). All works are undertaken with a commitment to best practice and under a strict Quality Assurance protocol as part of our ISO9001 accreditation. In support of all our installation works we provide method statements, risk assessments, technical support and Cad details where appropriate. All our operatives are CSCS certified.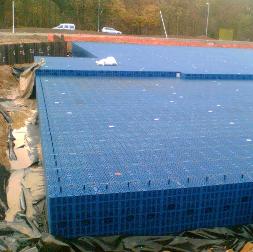 Jenetts Park, Berkshire
5500m³ Wavin Aquacell tank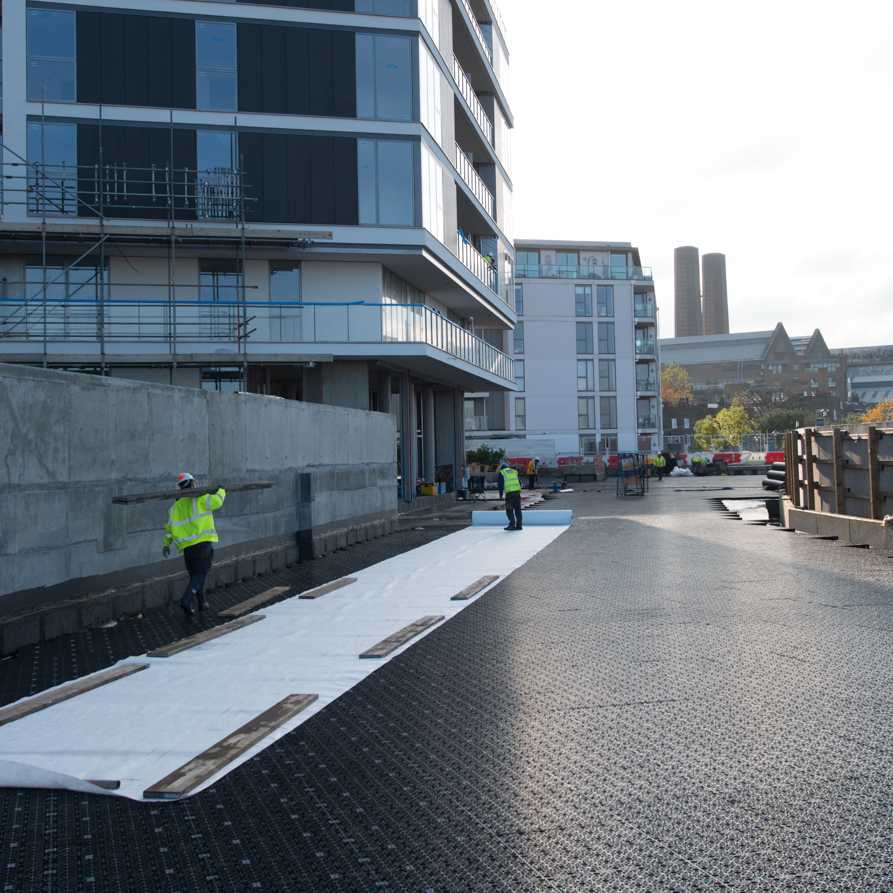 Greenwich Wharf, London
6900m² Permavoid podium deck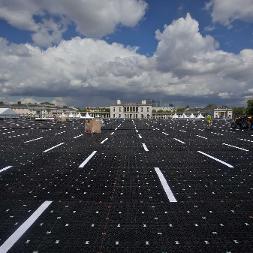 Greenwich Park, London
2012 Equestrian Event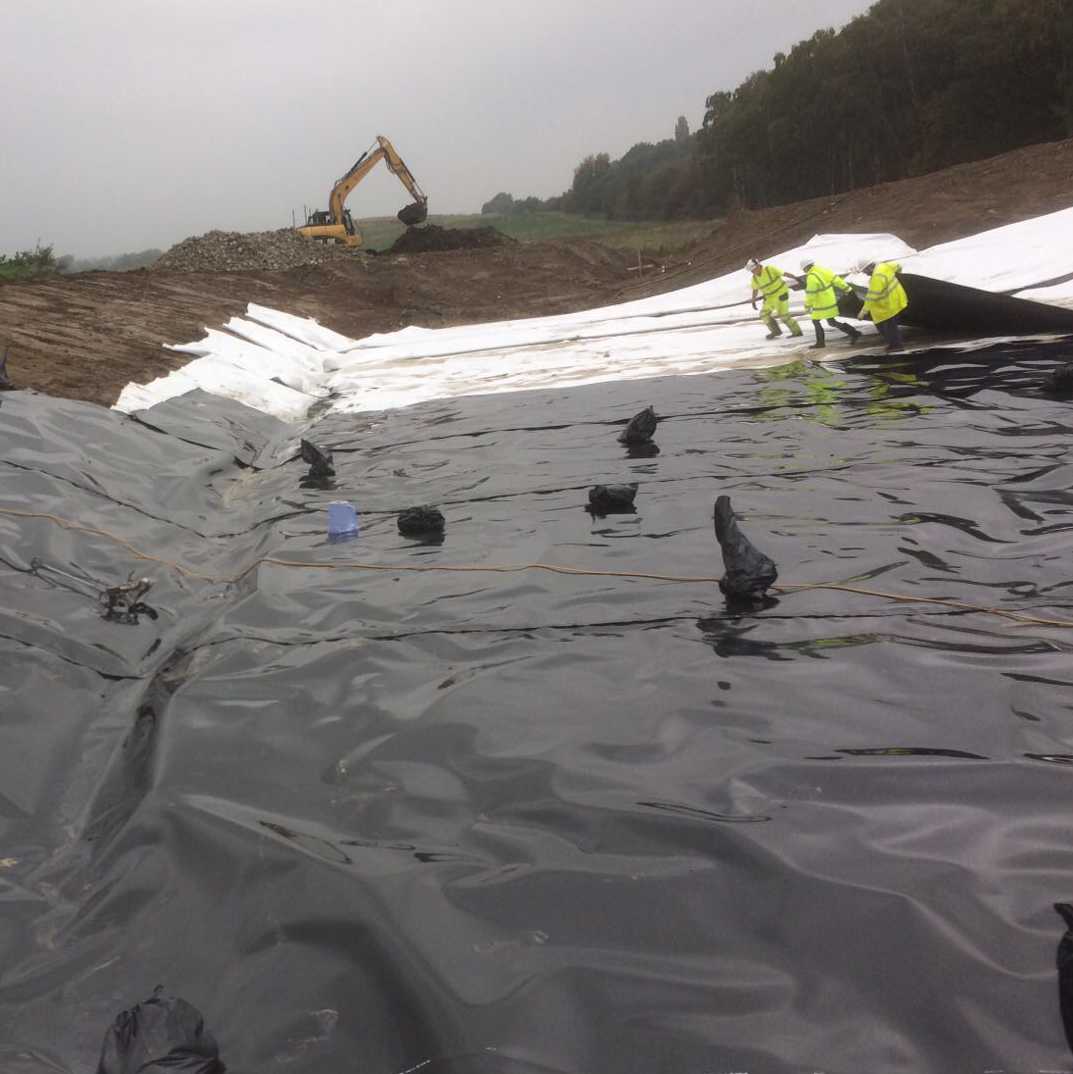 Chesterfield
1500m² pond liner
Total Management
SEL are very experienced in the management of SuDS installations and can provide a valuable liaison between Engineer, Client, Supplier and Groundworker. Working closely with all parties mentioned SEL can coordinate all aspects of a SuDS installation, ensuring designs have buildability and are correctly quantified (taken-off), realistic budgets are produced, manage material logistics and labour, overcome 'design oversights' that become installation problems. This service can be invaluable on a complex installation such as a podium deck.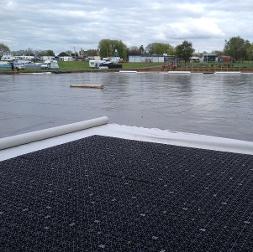 Edinburgh Showground
6235m² membrane installation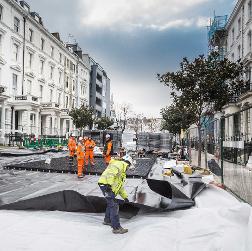 Counters Creek Project
Headedby Thames Water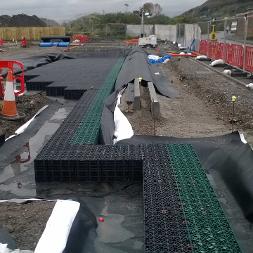 Port Talbot railway station, new car park Permachannel + Permavoid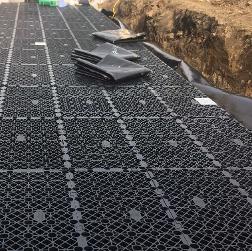 Persimmon Homes, Durham
500m³ Polystorm tank